941-993-8488

Owner Operated

PROFESSIONAL & RELIABLE 

FULLY INSURED

Serving the following:

Sarasota Bradenton Lakewood Ranch  

ALL TYPES

From Fix To Finish Handy Man

Residential / Commercial Repairs

Home Inspection repairs 

TO DO LIST

~~~> Real  Estate  Closing  Repairs <~~~

Rental Turns

project completion

Site Clean Up 

HandyMan Services

8am - 4pm Weekdays 

941-993-8488

Text Messages 24/7 are welcomed also..!

Vision Construction Services LLC

( DBA VISION MAINTENANCE ) 

Sarasota FL. 34243

Payments: Cash, Checks. 

 Certified. 941-993-8488

Email:

VisionHM@live.com​

Welcome!

No repair is so easy, That it can not be done wrong!

I will do it right the first time.


*** From Fix To Finish ***



Construction Services LLC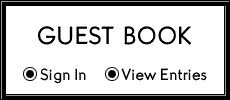 <meta name="trustpilot-one-time-domain-verification-id" content="6f397cf6-9718-43d9-9506-281208b9ffe2"/>